Modern is in augustus 2011 geïntroduceerd als alternatief voor Extended en Legacy en is een formaat waarin kaarten vanaf de nieuwe layout legaal in zijn en waaraan alleen sets worden toegevoegd, niet weggehaald.
Uitleg
Modern bestaat uit alle 'normale' sets die gemaakt worden vanaf Mirrodin () en vanaf Eighth Edition (). De reden voor de keuze van deze sets is dat Eighth Edition de eerste core set is met de nieuwe layout en Mirrodin de eerste expansion met de nieuwe layout.

Dus als richtlijn zijn alle kaarten met een nieuwe layout geldig in dit formaat. Let wel, dit is niet altijd zo, het is slechts een richtlijn. Zo zijn er bijvoorbeeld kaarten gereprint als promo met nieuwe layout, zoals de Judge Promo van Survival of the Fittest, maar deze is niet legaal in Modern.

En de Timeshifted kaarten uit Time Spiral () hebben een oude layout, maar zijn ze wel legaal.

Verder zijn kaarten uit supplemental products, zoals Eternal Masters, Planechase en Conspiracy, niet legaal in Modern.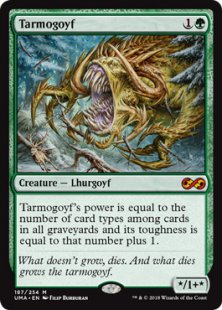 Het is ook niet nodig om met de nieuwe layout versie van een kaart te spelen. Je mag best met een
Naturalize
spelen in Modern.
Het Modern formaat heeft ook een eigen
Banned en Restricted lijst
waar je alle kaarten en sets kunt vinden die legaal en banned zijn.