Win je volledige aankoopbedrag terug!
Doe mee met de cashback fiesta! Stel je eens voor dat alles wat je nu bestelt gratis bleek te zijn! Dat zou jou zomaar kunnen overkomen! Je maakt met alle bestellingen geplaatst, verzonden of afgehaald deze zomer kans om het aankoopbedrag terug te winnen! De actie loopt van 10-07-2023 tot en met 03-09-2023 en is van toepassing op Bazaar of Magic en Spellenwinkel.nl! Er zullen dus twee winnaars zijn! De winnaars worden persoonlijk geïnformeerd en bekendgemaakt op deze pagina in september.

De winnaars zijn Gwen H. & Guilherme L. De winnaars zijn persoonlijk gecontacteerd.


Win jij je aankoopbedrag terug?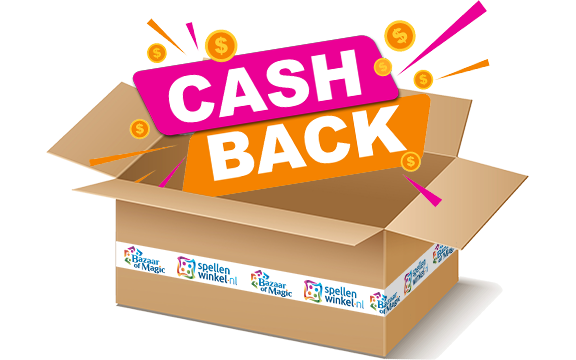 Hoe meer je bestelt, hoe groter de prijs is die jij kunt winnen! Ga jij voor een bestelling van € 20? Of ga je misschien wel voor een bestelling van € 350? Bij elke bestelling die je plaatst, maak je kans om je aankoopbedrag terug te winnen!