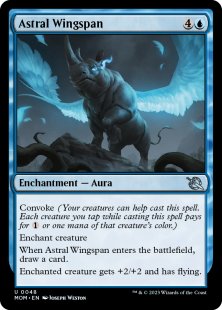 Op voorraad. Voor 16:00 uur besteld, morgen in huis.
Spaar gratis spelpunten
Gratis verzending NL vanaf € 50
Vandaag besteld? Morgen in huis*
Beoordeeld met een 9.2
Spaar voor gratis producten
70.000+ producten op voorraad
Productbeschrijving
Convoke (Your creatures can help cast this spell. Each creature you tap while casting this spell pays for or one mana of that creature's color.)
Enchant creature
When Astral Wingspan enters the battlefield, draw a card.
Enchanted creature gets +2/+2 and has flying.
Kaart informatie
Naam
Astral Wingspan
Mana Cost
Mana value
5
Type
Enchantment - Aura
Set
March of the Machine
Rarity
Uncommon
Oracle tekst
Convoke (Your creatures can help cast this spell. Each creature you tap while casting this spell pays for or one mana of that creature's color.)
Enchant creature
When Astral Wingspan enters the battlefield, draw a card.
Enchanted creature gets +2/+2 and has flying.
Artiest
Joseph Weston
Astral Wingspan edities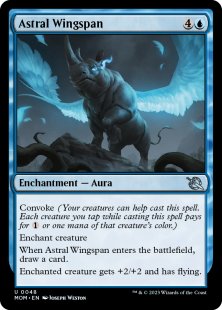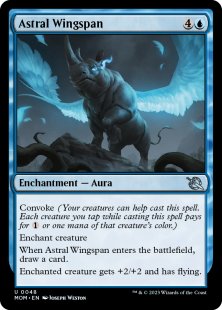 Vergelijkbare kaarten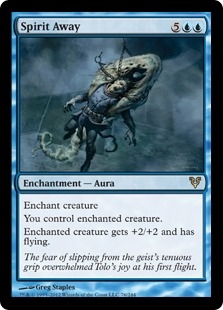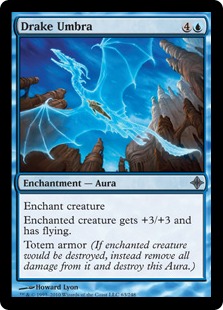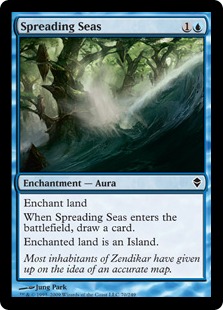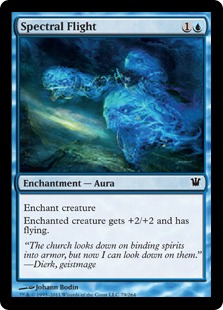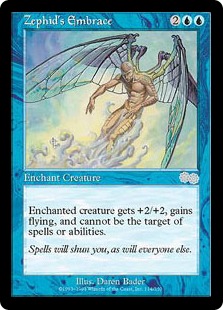 Decks met Astral Wingspan