Elesh Norn, Mother of Machines (#416) (foil) (borderless)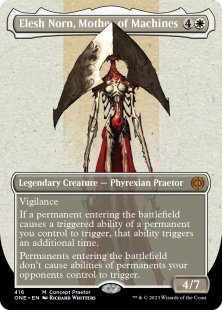 Op voorraad. Voor 16:00 uur besteld, morgen in huis.
Spaar 100 gratis spelpunten
Gratis verzending NL vanaf € 50
Vandaag besteld? Morgen in huis*
Beoordeeld met een 9.2
Spaar voor gratis producten
70.000+ producten op voorraad
Productbeschrijving
Vigilance
If a permanent entering the battlefield causes a triggered ability of a permanent you control to trigger, that ability triggers an additional time.
Permanents entering the battlefield don't cause abilities of permanents your opponents control to trigger.
Kaart informatie
Naam
Elesh Norn, Mother of Machines
Mana Cost
Mana value
5
Type
Legendary Creature - Phyrexian Praetor
Set
Phyrexia: All Will Be One Varianten
Rarity
Mythic
Oracle tekst
Vigilance
If a permanent entering the battlefield causes a triggered ability of a permanent you control to trigger, that ability triggers an additional time.
Permanents entering the battlefield don't cause abilities of permanents your opponents control to trigger.
Power
4
Toughness
7
Artiest
Richard Whitters
Elesh Norn, Mother of Machines edities
Vergelijkbare kaarten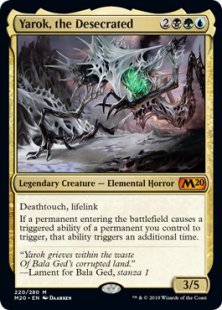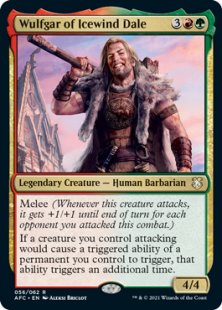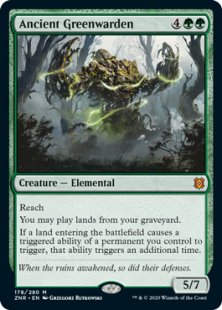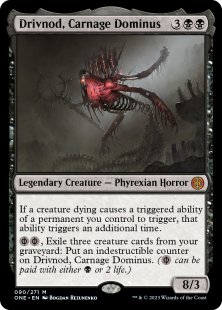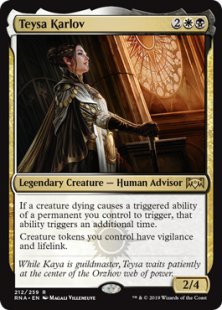 Decks met Elesh Norn, Mother of Machines