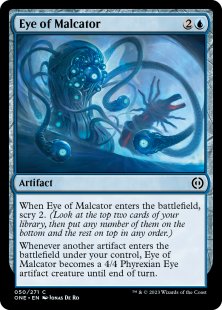 Op voorraad. Voor 16:00 uur besteld, morgen in huis.
Spaar gratis spelpunten
Gratis verzending NL vanaf € 50
Vandaag besteld? Morgen in huis*
Beoordeeld met een 9.2
Spaar voor gratis producten
70.000+ producten op voorraad
Productbeschrijving
When Eye of Malcator enters the battlefield, scry 2. (Look at the top two cards of your library, then put any number of them on the bottom and the rest on top in any order.)
Whenever another artifact enters the battlefield under your control, Eye of Malcator becomes a 4/4 Phyrexian Eye artifact creature until end of turn.
Kaart informatie
Naam
Eye of Malcator
Mana Cost
Mana value
3
Type
Artifact
Set
Phyrexia: All Will Be One
Rarity
Common
Oracle tekst
When Eye of Malcator enters the battlefield, scry 2. (Look at the top two cards of your library, then put any number of them on the bottom and the rest on top in any order.)
Whenever another artifact enters the battlefield under your control, Eye of Malcator becomes a 4/4 Phyrexian Eye artifact creature until end of turn.
Artiest
Jonas de Ro
Eye of Malcator edities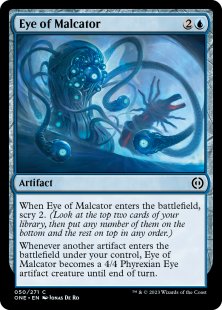 Vergelijkbare kaarten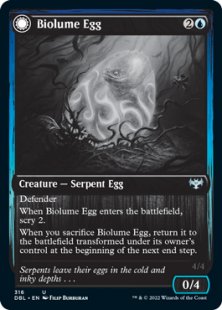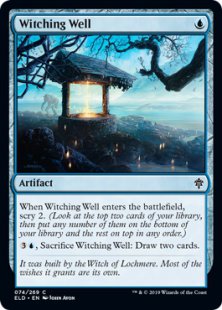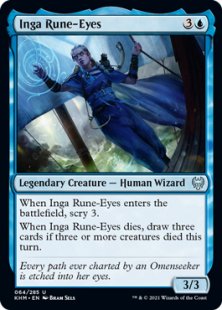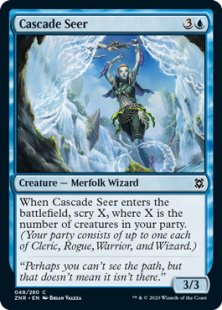 Decks met Eye of Malcator