Life Wheel Commander Deck Adventures in the Forgotten Realms: Dungeons of Death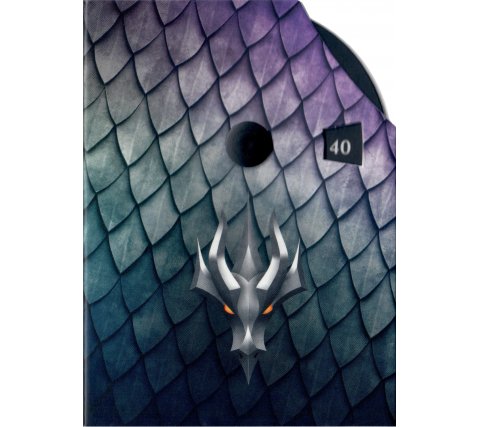 Op voorraad. Nu besteld, dinsdag in huis.
Spaar gratis spelpunten
Gratis verzending NL vanaf € 50
Vandaag besteld? Morgen in huis*
Beoordeeld met een 9.2
Spaar voor gratis producten
70.000+ producten op voorraad
Productbeschrijving
Een Life Wheel van het Adventures in the Forgotten Realms commander deck Dungeons of Death in een blauw, zwart en witte kleurstelling.

Dit kartonnen Life Wheel van Adventures in the Forgotten Realms is voorzien van het Planeswalker symbool in de vorm van een drakenhoofd. Door middel van de soepele draaischijf verander je jouw levenstotaal makkelijk van 0 tot en met 40. Het Life Wheel is niet veel groter dan een Magic: the Gathering kaart en past daardoor in bijna iedere deckbox!
Productinformatie
| | |
| --- | --- |
| Naam | Life Wheel Commander Deck Adventures in the Forgotten Realms: Dungeons of Death |
| Merk | Magic: the Gathering |
| Productgroep | Life Counters |
| Artwork | Ja |
| Kleur | Meerkleurig |
| Materiaal | Karton |
| Stijl | Draaischijf |
| EAN Code | 8946004740066 |
Life Wheel Commander Deck Adventures in the Forgotten Realms: Dungeons of Death variaties