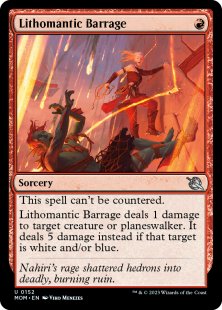 Op voorraad. Nu besteld, dinsdag in huis.
Spaar gratis spelpunten
Gratis verzending NL vanaf € 50
Vandaag besteld? Morgen in huis*
Beoordeeld met een 9.2
Spaar voor gratis producten
70.000+ producten op voorraad
Productbeschrijving
This spell can't be countered.
Lithomantic Barrage deals 1 damage to target creature or planeswalker. It deals 5 damage instead if that target is white and/or blue.
Kaart informatie
Naam
Lithomantic Barrage
Mana Cost
Mana value
1
Type
Sorcery
Set
March of the Machine
Rarity
Uncommon
Oracle tekst
This spell can't be countered.
Lithomantic Barrage deals 1 damage to target creature or planeswalker. It deals 5 damage instead if that target is white and/or blue.
Flavortekst
Nahiri's rage shattered hedrons into deadly, burning ruin.
Artiest
Viko Menezes
Lithomantic Barrage edities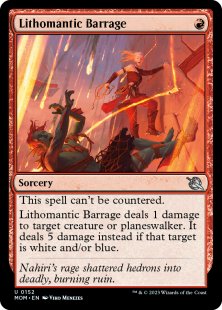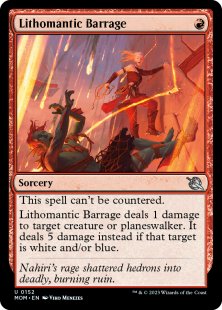 Vergelijkbare kaarten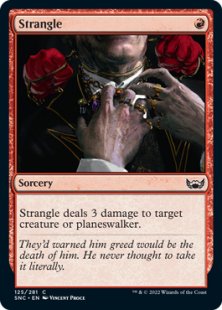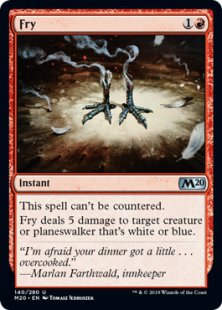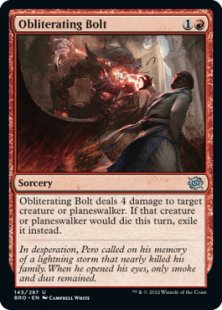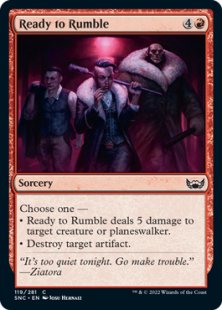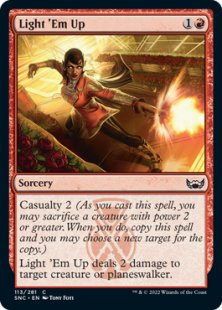 Decks met Lithomantic Barrage