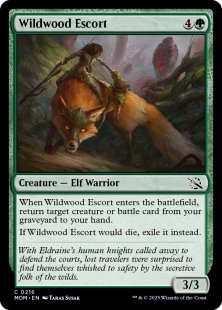 Op voorraad. Voor 16:00 uur besteld, morgen in huis.
Spaar gratis spelpunten
Gratis verzending NL vanaf € 50
Vandaag besteld? Morgen in huis*
Beoordeeld met een 9.2
Spaar voor gratis producten
70.000+ producten op voorraad
Productbeschrijving
When Wildwood Escort enters the battlefield, return target creature or battle card from your graveyard to your hand.
If Wildwood Escort would die, exile it instead.
Kaart informatie
Naam
Wildwood Escort
Mana Cost
Mana value
5
Type
Creature - Elf Warrior
Set
March of the Machine
Rarity
Common
Oracle tekst
When Wildwood Escort enters the battlefield, return target creature or battle card from your graveyard to your hand.
If Wildwood Escort would die, exile it instead.
Power
3
Toughness
3
Flavortekst
With Eldraine's human knights called away to defend the courts, lost travelers were surprised to find themselves whisked to safety by the secretive folk of the wilds.
Artiest
Taras Susak
Wildwood Escort edities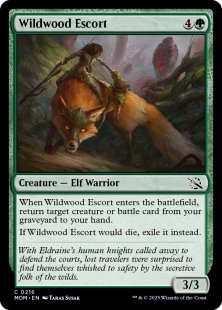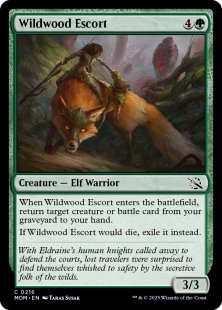 Vergelijkbare kaarten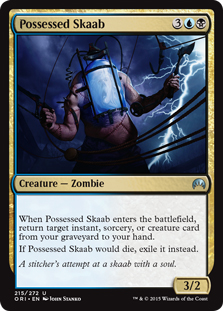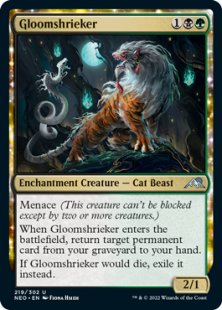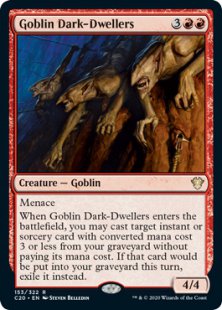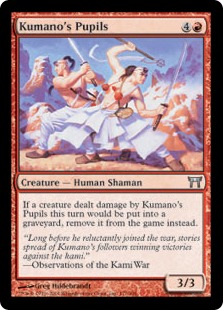 Decks met Wildwood Escort