Faldorn, Dread Wolf Herald (foil)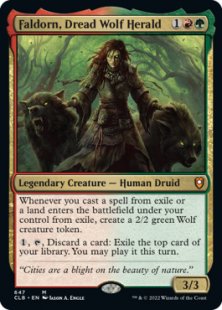 Op voorraad. Voor 16:00 uur besteld, morgen in huis.
Spaar 2 gratis spelpunten
Gratis verzending NL vanaf € 50
Vandaag besteld? Morgen in huis*
Beoordeeld met een 9.2
Spaar voor gratis producten
70.000+ producten op voorraad
Productbeschrijving
Whenever you cast a spell from exile or a land enters the battlefield under your control from exile, create a 2/2 green Wolf creature token.
, , Discard a card: Exile the top card of your library. You may play it this turn.
Kaart informatie
Naam
Faldorn, Dread Wolf Herald
Mana Cost
Mana value
3
Type
Legendary Creature - Human Druid
Set
Commander Legends: Battle for Baldur's Gate Commander
Rarity
Mythic
Oracle tekst
Whenever you cast a spell from exile or a land enters the battlefield under your control from exile, create a 2/2 green Wolf creature token.
, , Discard a card: Exile the top card of your library. You may play it this turn.
Power
3
Toughness
3
Flavortekst
"Cities are a blight on the beauty of nature."
Artiest
Jason A. Engle
Faldorn, Dread Wolf Herald edities
Vergelijkbare kaarten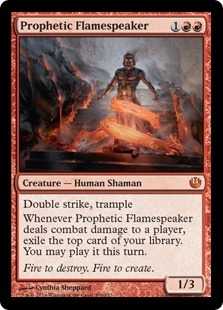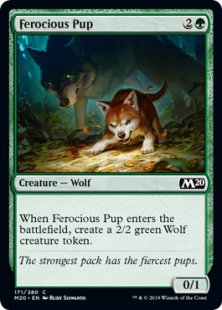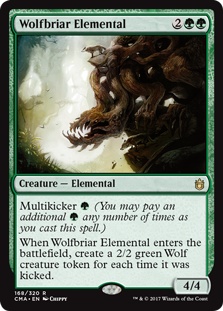 Decks met Faldorn, Dread Wolf Herald